Back to staff directory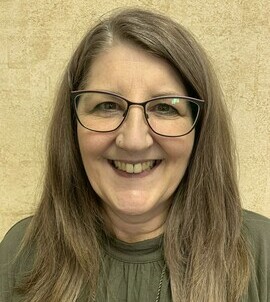 Hi everyone, I am genuinely happy to be here as an Educational Assistant. I enjoy meeting the students that come into our Fairview & Area Learning Store. The Fairview & Area Learning Store is a very personable environment to learn, study and get to know each other.
Mr. V and Mr. Stephen are easy to work with and get to know. And of course, thank you to Mrs. Woronuk for your help and patience.
Life truly is about learning and it doesn't stop. It is lifelong. School on any level is about learning to learn. When you know how to learn well, I believe it is one of the catalysts to a good life. In that, I am grateful for this opportunity to learn and learn about each student and to be of assistance to each one.
In the short time that I've been here, I see we have an amazing, kind, smart, personable, and fun bunch.
It will be a great year ahead in here at the Learning Store.